Dive Deeper with Wellness Coaching: SB Wellness Client Success Story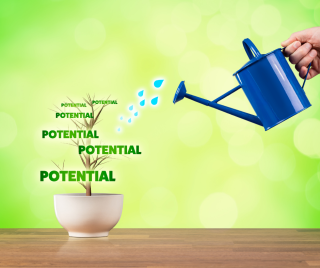 One-on-one health coaching can help you peel back the layers and move forward through your toughest obstacles.
Have you ever wondered why you can't seem to stick to your health and wellness goals? There can be many reasons you are failing. A coach can help you discover your
'why'
and overcome your obstacles
.
There are many things a coach can help you discover.
Here are just a few factors that may be missing from your attempts and plans when it comes to setting and reaching your goals:
Discovering your strong motivators. So much of reaching your goals starts with your 'why.' The strong intrinsic motivators that will keep you pushing through the obstacles is at the core of lasting change.
Realizing your full potential. Sometimes a reminder that you have what it takes can give you the boost to keep going.
Discovering what's truly getting in your way will help you overcome fears and past failures.
Accountability, whether through tracking or checking in with a coach regularly, accountability, support and encouragement are key.
SB Wellness Client Success Story
Helen Averett, Member Service Manager from Alliance Safety Council shares her success story with us.
"Never think you aren't strong enough to overcome an obstacle. Set small reachable goals for yourself." --Helen
Helen shared her experience on her well-being journey this past year. She has been participating in the Alliance Safety Council Employee Wellness Program, meeting one-on-one with a SB Wellness health coach during our onsite and virtual wellness visits. We are excited for Helen, proud of the changes she's made and thankful she wanted to share her success with others.
Tell us in a few sentences how you have changed your health and lifestyle?
Helen: I was recently diagnosed with having Diabetes, so I decided that day that I needed to make a change. I first took all carbonated drinks and Starbucks coffee out of my daily routine. I was one that rarely ever drank water and now I drink anywhere from 72-90 ounces of water a day. I have also changed the eating habits that I had. I limit how much pasta, rice, potatoes, sweets, and fried foods I eat now. I have brought in more fresh fruits and vegetables for myself and my family. I am now going to the gym 3-5 times a week.
My AIC when I started this change was 6.5 and I was 240 lbs. In 3 months with the changes, I mentioned my AIC is now 5.7 and at that visit I was 224 lbs.
Have these changes impacted your work, energy level, family life, or mood?
Helen: I do feel that I have more energy and I am sleeping a little better.
How has your success impacted other areas of your life?
Helen: My husband has seen that changes that I have made in my life and has joined me in my path to a heathier life.
Has the Alliance Safety Council's Employee Wellness Program or any elements of the Wellness Program been helpful to your success?
Helen: This program helps me with accountability. I feel when I share goals now with the coach that I don't want them to be empty goals. I want to surpass the goals I do set.
What has been key for you in maintaining your health status and /or the changes you have made?
Helen: Having a great support system has been one of my biggest motivators. I could easily say I won't go to the gym today or I'll eat unhealthy but if I do then so will my family. We are a team.
Any other comments or things you feel would be helpful for others to hear?
Helen: Never think you aren't strong enough to overcome an obstacle. Set small reachable goals for yourself.
Want to be our next success story? Get in touch with us to find out more about services your company may offer or how you can enroll in our Individual Coaching Programs.