Weight Management Program: The Value of High-Touch Programming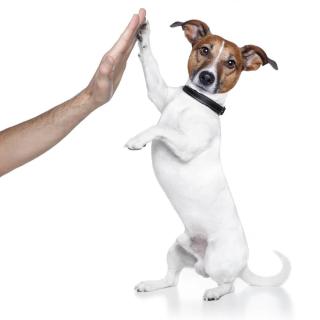 Management: High-Touch Programming
Why do the majority of weight loss programs and diets fail long term? Weight management is a complex and challenging dilemma. The many underlying biomarkers and psychological factors make individualized programming and high-touch engagement a must for success. With more than 20 years of experience working in the health industry, we have found a formula that is working. High engagement and personalized programming continue to be the driving forces behind the work and success of our weight management program.
Our unique
Weight Management Program
is designed to help participants change the way they think, eat and move to reduce their weight and most importantly improve their health. Our focus is more on gradual behavior change rather than a number on the scale. At the core of our program is a team of wellness experts, including registered dietitians, health coaches, and exercise specialists. This comprehensive program gives participants the necessary tools to achieve healthy and permanent weight loss through continuous:
Assessment
Meal Planning
Exercise Prescription
Individualized Wellness Coaching
Layered Support and Outreach
There is a higher cost of healthcare and risk of disease associated with obesity. A decrease in weight by even 5-10% can significantly reduce these risks and the costs associated with obesity. The key to this percentage of weight loss is maintaining it for the long-haul through lasting behavior change. The longer we can keep participants engaged and focused on their behaviors, the more successful they will be.
We are in our seventh year of the weight management program for one of our employee groups. We have had nearly 300 participants complete at least one year in the program, of which 150 have completed two or more years in the program.
For all participants who completed one year in the program, 18% lost and maintained five percent or more of their initial body weight. For those who completed at least 3 years in the program, 58% lost and maintained five percent or more of their initial body weight.
Weight Management: What do you define as a WIN?
What about participants who don't lose the recommended five to ten percent of their weight? It is critical to delve deeper into your outcomes and carefully distinguish what you define as successful outcomes. A participant may lose very little weight on the scale after one or even two years in the program. As frustrating as this can be to the individual, there could be a number of other positive outcomes that they may not have been aware of. Each year in our program, our percentages of significant waist circumference loss have been notably higher than percentages of weight loss.
62% of all participants with at least one year in the program lost weight. 37% lost five percent or more of their initial body weight. These are excellent outcomes and even more impressive is changes we see in trunk fat and waist circumference:
78% of all participants with at least one year in the program lost inches in waist circumference. 45% losing at least 3 inches in their waist.
According to research, there is a 10% reduction for cardiovascular disease for every 2 inches lost.
A person who loses 3-5 inches in their waist circumference but very little to no weight on the scale, is still experiencing a positive change in body composition. In most cases, this could be even more valuable than just pounds lost. Often these are the same participants that are now exercising regularly, lowering their cholesterol or better managing their blood pressure. If you are only putting the value of your weight management programming in pounds lost, you may be missing other important outcomes. You may also be missing the opportunity to relay this message to the participant. An individual who only weighs in weekly and sees little progress will not stay engaged as long as a participant who can be assessed and coached on the value of other health changes. We may have one participant lose 20 pounds while another has achieved a goal of regularly cooking healthy meals for their family. Our coaches view both of these as a win.
Weight Management: Going Beyond the Numbers
Our positive outcomes are largely due to our high-touch implementation of this program. It allows us to build relationships and trust with the participants. We work hard to inspire good results in our participants, but what is most rewarding is the mental and emotional change we often see. We love to hear that a participant is experiencing improved mood or feels more productive at work. This is what our team is most passionate about; truly improving someone's quality of life.

Here are a few examples of the kind of feedback we get from our participants:
"When I came into the weight management program I was extremely sick, I had type 2 diabetes, and I had high blood pressure and thyroid problems. I was on 2 different types of diabetic medication, three different blood pressure pills, and one thyroid pill daily. Since I have lost all the weight, my diabetes risk is reduced, blood pressure issues are gone and surprisingly my thyroid issues as well. I am off all of the above medications now."
"The staff has come to be more like a family in the caring and the management of my health."
"The changes have impacted all areas of my life in a positive way. I have a more optimistic viewpoint on life and I have the energy to do the things that I enjoy. Often times people tell me that I look good and ask me what I do to stay motivated and active. My advice to them is to make small changes. Make the small changes and be consistent with them. The small changes will make you feel a sense of accomplishment and encourage you to do more."
"I was experiencing high cholesterol numbers prior to participating in the program (300+). Now I'm below 225, which is a HUGE improvement. I have managed to bring the numbers down significantly with a majority of the time NOT being on cholesterol-reducing medications. I have increased my walking and activities throughout the day and my energy level has improved substantially. I've been drinking more water and this has really made me FEEL better."
"I am walking every day during my lunch hour and I look forward to it. It was hard to do at first but now is part of my daily routine."
"Everyone has been so caring and helpful while I have been in the weight management program. I have been in it now for a few years and really don't have a reason to be in it anymore as I am not overweight anymore, I like that they are still there for me for questions and concerns and still hold me accountable for my goals to make sure I keep a healthy balance."