Top 5 Reasons Companies Need a Wellness Program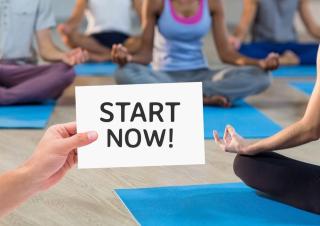 Why Should You Invest In a Workplace Wellness Program?
Wellness programs are on the rise. Almost half of all companies in the U.S. offer some kind of wellness program. More and more employers are recognizing the growing need for onsite initiatives that support improved health for their workforce. The success of any company depends on the productivity and performance of its employees. Your employees are the most valuable assets to your company. Their health and well-being should always be a top priority. A well-designed wellness program can benefit your company as a whole and enhance your employees' ability to perform at a high level. If you are unsure a wellness program is right for your company, consider the following points. These are the top five reasons your employees will benefit from a wellness program.

The top 5 reasons companies need to consider workplace wellness for their organization:
The well-being of your employees affects your organizational health. A wellness program can result in overall healthier and happier employees. Empower your employees to better manage their personal health by providing the right tools and support. Learning ways to cope with work stress and improving life-work balance will lead to higher levels of motivation and sustained energy. Employees are inspired and encouraged by co-workers who make positive changes and over time. This will have a direct impact on the success of your company.
Your employees spend the majority of their daytime hours in the workplace or on the job. You have an opportunity to make a great impact on their daily habits and promote healthy behavior change. Almost every individual has some sort of environmental, behavioral or heredity factor that can be a potential health risk. Behavior change is a very individual matter. Everything from unhealthy eating or poor stress management to lack of sleep or smoking needs to be addressed on an individual basis. A consistent wellness program with a vendor your employees learn to trust can inspire that change.
It can improve workplace morale. A wellness program that is supported from the top down and customized for your employees can boost employee morale. We hear it from individuals all the time. They begin to recognize that their company is taking measures to ensure their health. It makes a difference when your employees believe that you care about their well-being. This generates loyalty and dependability.
It can potentially reduce costs. Return on investment can be seen in many different aspects. Both absenteeism and presenteeism is affected when employees improve their mental and physical health. Employees often experience fewer sick days and more importantly, they are not just 'punching in' for the job. They are more productive and able to stay focused on their work. You are also more likely to retain employees when they are happier on the job. This can lead to cost savings associated with lower turnover rates. Specific wellness programming that is targeted at reducing and helping to manage higher health risks, will result in fewer health care costs. When an employee does better managing a disease state, such as diabetes, they will have significantly lower health care utilization over time.
A well-rounded program can create a healthier work environment. Work cultures that are stressful or toxic have a negative impact on an employee's general well-being. When employees within the workplace are all striving toward similar health and wellness goals, it can create a sense of teamwork. It begins to become part of your company culture. You will begin to be viewed as a healthy place to work. In turn, this will help attract top talent.
For more tips on how to create a healthier lifestyle for you and your employees, contact SB Wellness today for a free consultation. From biometric screenings for your employees to wellness programs and seminars, we can help you create a healthier, more productive workforce for your organization.